National Sandwich Month
---
"Quality is the most important ingredient in a sandwich!" Harold 'Groucho' Miller
August is National Sandwich Month!
What makes a good sandwich? "Quality is the most important ingredient in a sandwich" said Founder, Harold "Groucho" Miller!  Throughout the generations, Groucho's® Deli has held true to the idea of using only the highest quality products and ingredients, which has, in turn, led Groucho's® to legendary status.
With more than 300 million sandwiches eaten each day, of course there is an entire month dedicated to one of America's favorite lunch items! Our favorite too!
Sandwiches make quick, easy, and nutritious meals!! Our breads (from the multi-generation bakers at Annie's Bakery) offer all natural, Organic and Non- GMO ingredients, long fermentation, zero additives, zero preservatives and zero trans fats. And, here at Groucho's® Deli, we serve the highest quality meats, cheeses, and more!
So, how do you celebrate the tastiest time of the year?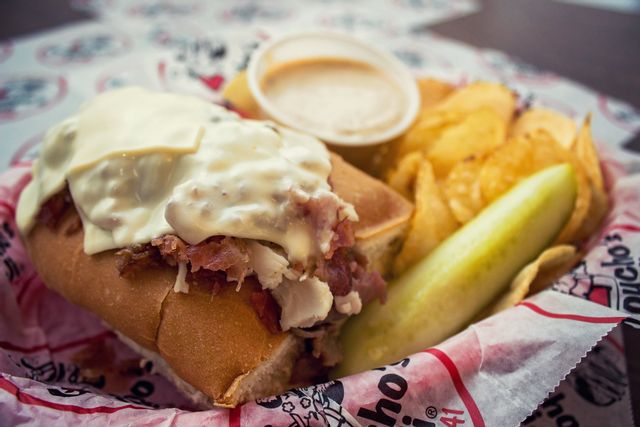 The STP Dipper®, our Most Popular, is an extra special blend of roast beef, turkey, Swiss cheese melt, and real bacon crumbs on a fat sub roll. A Must Try!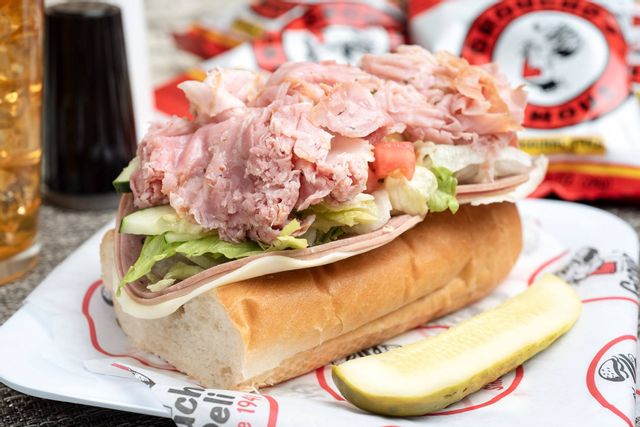 Is the STP Dipper® already a favorite and you are looking to try something new? Ham Sub! 
This cold special is a fat sub roll filled with salami, bologna, provolone cheese, green combo salad center with Italian dressing, topped by your choice of lean ham or turkey!
Don't forget a 
Sweet Tea (s
erved with Groucho's
®
famous crushed ice) AND that
 Formula 45! No sandwich is complete without these fan favorites!
We look forward to serving YOU this National Sandwich Month!