Love of Groucho's Deli follows Local Entrepreneur to Savannah
---
Groucho's Savannah NOW OPEN!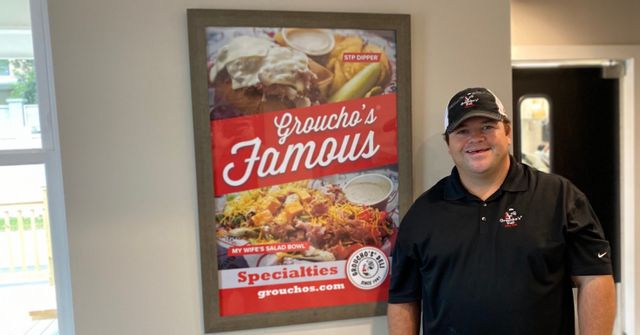 Savannah local, Jackson Timmons is excited to bring his long-time love of Groucho's Deli to the Savannah, Georgia area. 
Groucho's Deli is now open at 4 Wilmington Island Road in Savannah, Georgia serving Groucho's Famous Subs and Salads with Formula 45 Sauce.
"Thank you to everyone who visited this week! I hope everyone enjoyed their experience", said Jackson Timmons. "Groucho's has always been a favorite of mine and I'm excited to bring what I have loved for so long to the Savannah area."
Jackson first fell in love with Groucho's 'Fast, Fresh & Original' menu items in high school while visiting Columbia, SC to attend Gamecock football games with friends & family. Later, while attending Wofford, finding a Groucho's in Spartanburg made his college experience all the better. A move to Charleston was completed by finding his neighborhood deli downtown on King Street. No surprise that after moving to Savannah 6 years ago and missing his STP and sweet tea that Jackson sought out the perfect spot to share his loyalty for the brand with his friends and family on Wilmington Island.
"We are grateful for Mr. Timmons' lifelong loyalty and patronage. His knowledge of our menu, his caring personality, and his enthusiasm for Groucho's make him an ideal Groucho's Franchise owner/operator. said Bruce Miller, Groucho's Franchise Systems. "Wilmington Island is a beautiful place, and Groucho's is excited to be part of the community."
Groucho's Deli in Savannah opened its doors August 5, 2020. This new location will be open Monday thru Saturday 11am-8pm. For more information on Groucho's Deli in Savannah visit www.grouchos.com/savannah.