Groucho's Deli is Celebrating 80 Years and Multiple Generations of Family
---
Quality Since 1941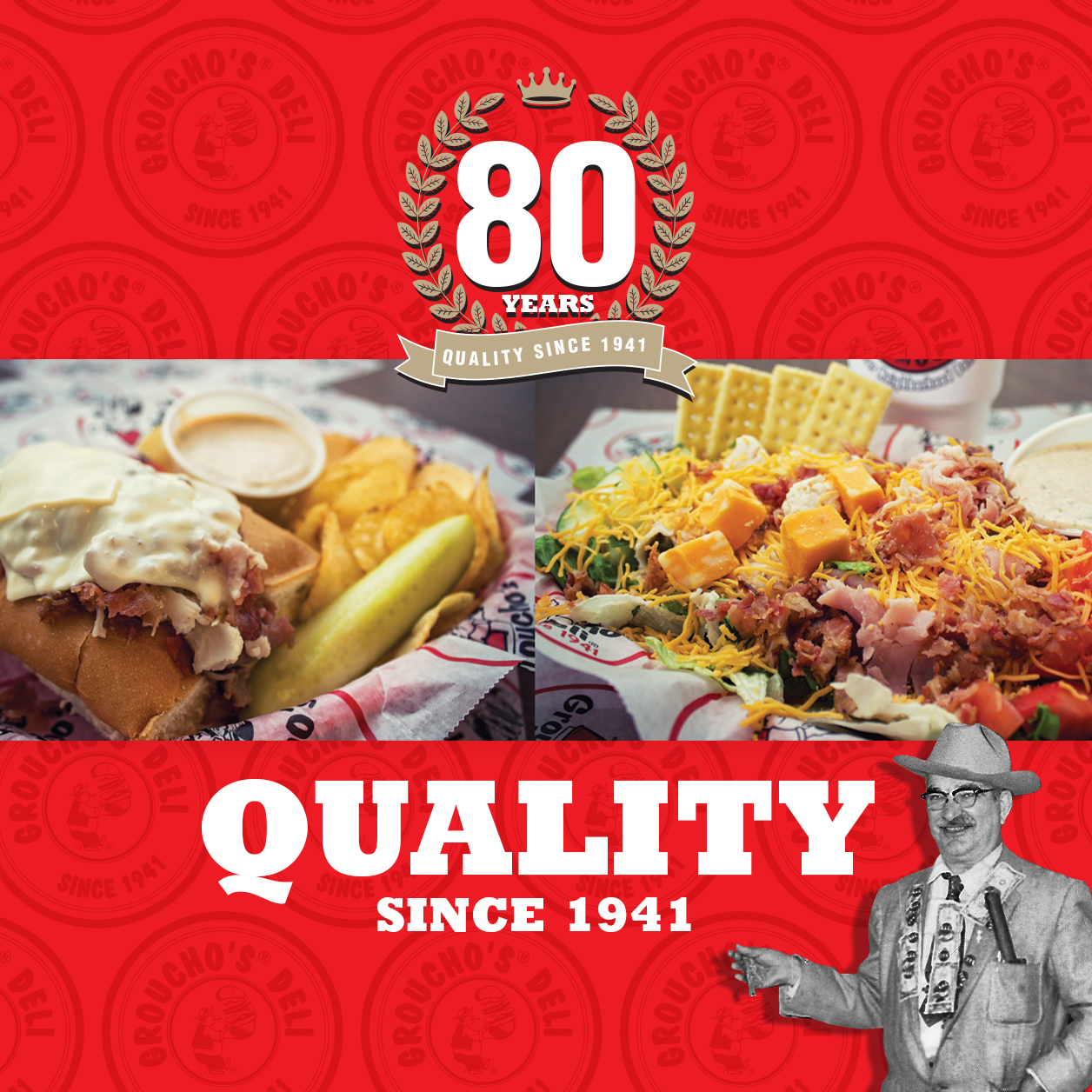 Opening Day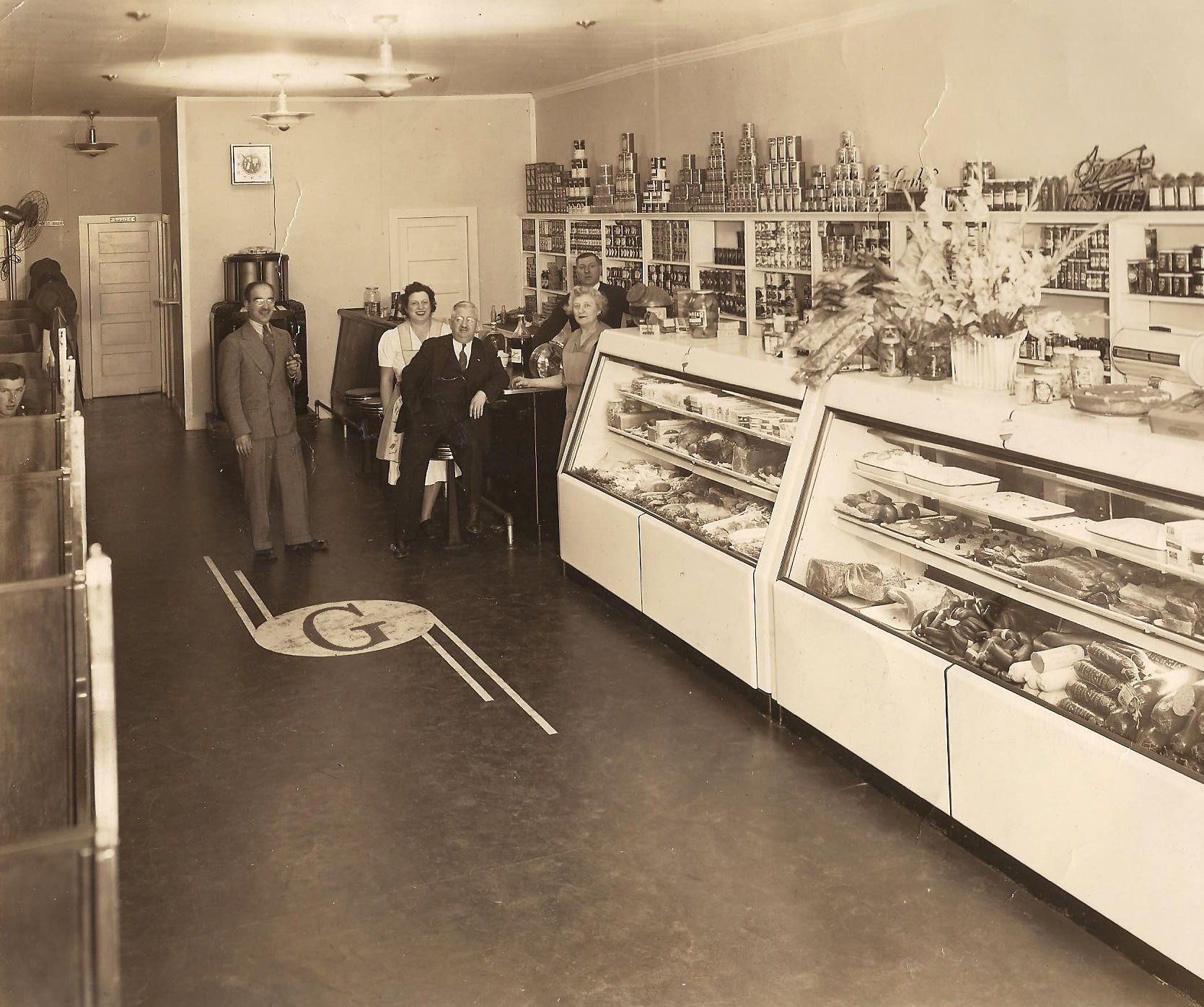 Groucho's Original Deli is celebrating 80 years of business in Columbia, SC in 2021.  This milestone is made possible not only by the multiple generations of family who have run it, but by the multiple generations of family who eat here.  
As the third generation Groucho's Original Deli operator, the purpose of Bruce Miller, was preordained. "I was taught to Give back to the community and Maintain High Quality Standards on Groucho's Menu." said Bruce.   "These were the two fundamental ideals Pop taught to me."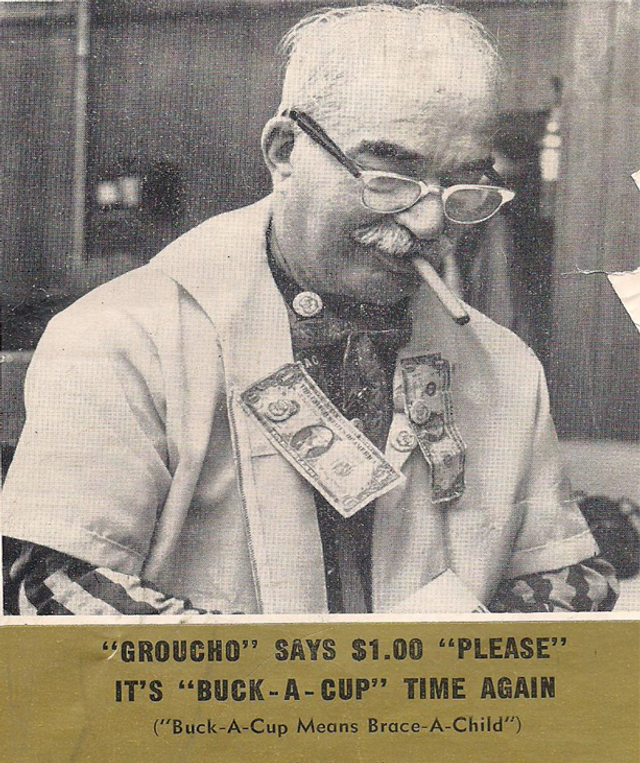 Anyone who knows the history of Groucho's Deli, knows that Harold "Groucho" Miller was deeply involved in charity. 
Bruce's father, Ivan "Pop" Miller, like his father before him, was laser focused on acquiring the highest quality products on the menu and its innovation.   Today, Bruce's primary task is the maintenance of these two ideals.
 "There are reminders every day.  Groucho's Deli history is all around me." Bruce says.  "My office and the Groucho's dining room in Five Points is surrounded in Groucho's artifacts."    
Harold 'Groucho' and Ivan 'Pop" Miller circa 1943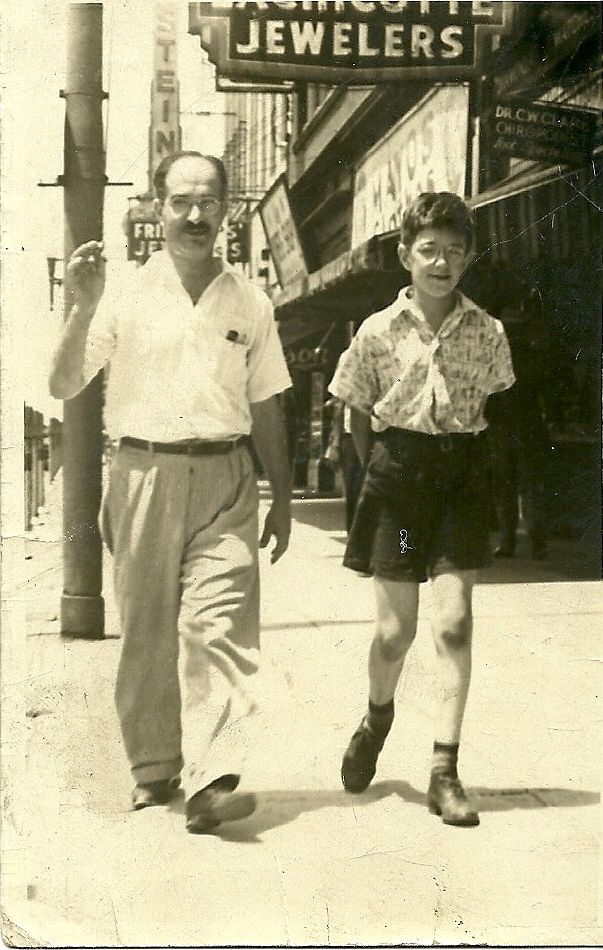 If you visit Groucho's Original Deli in Five Points, you will see countless awards, framed newspaper articles, and framed pictures of 80 years of giving back to the community.  One can enjoy viewing decades of original menus framed and boxed for safe keeping.
4th Generation - Same Ideals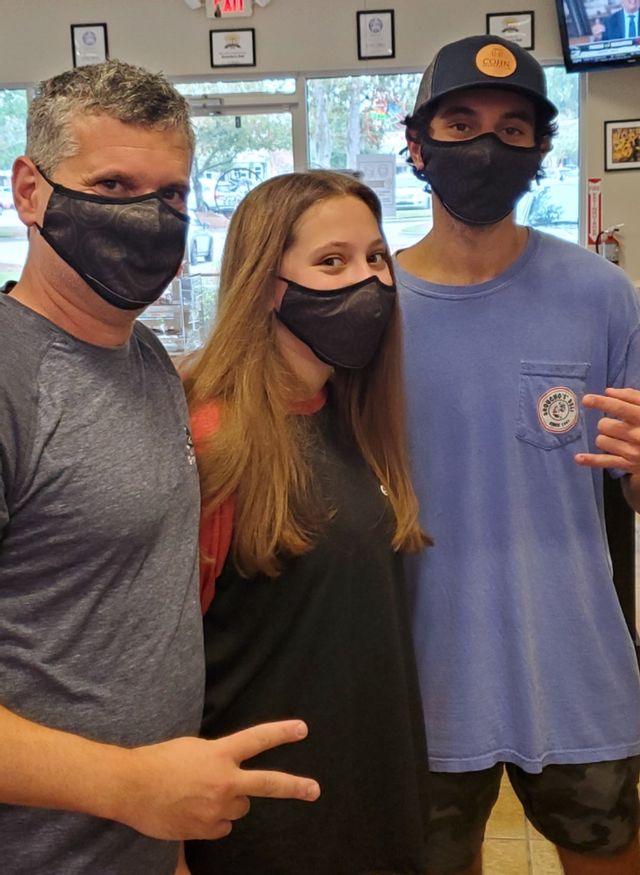 As the third generation Groucho's operator/owner, Bruce has taught these same ideals to his children.  His son Max is now the fourth generation Groucho's operator/owner at Groucho's of Mt. Pleasant, SC and his 16-year-old daughter, Emma, works regular shifts after school and on the weekends at Groucho's Original Deli.  

"The family business training has come full circle by teaching my children what Groucho taught Pop.   We have the foundation to keep Groucho's as a family business for another 80 years."
Built on Quality & Philanthropy
Harold "Groucho" Miller opened Groucho's Deli 80 years ago. His goal was quality on an authentic Deli menu. He started Groucho's with a handful of original recipes for potato salad, Cole slaw, and various salad and sandwich dressing, most of which were thought up during his childhood in a Philadelphia orphanage. His menu was simple with the traditional flavors and choices from his Philadelphia roots. 
Upon arrival in Columbia, Groucho quickly volunteered for charities that helped children. He raised record amounts of money for children with disabilities.   He was a founding member of the Goodfellows Club, which famously raised money for Holiday (Christmas/Easter) food for the needy.  In his efforts, he spawned a subculture of loyal Groucho's customers and locals in love with his food and his personality.

Harold 'Groucho' Miller circa 1956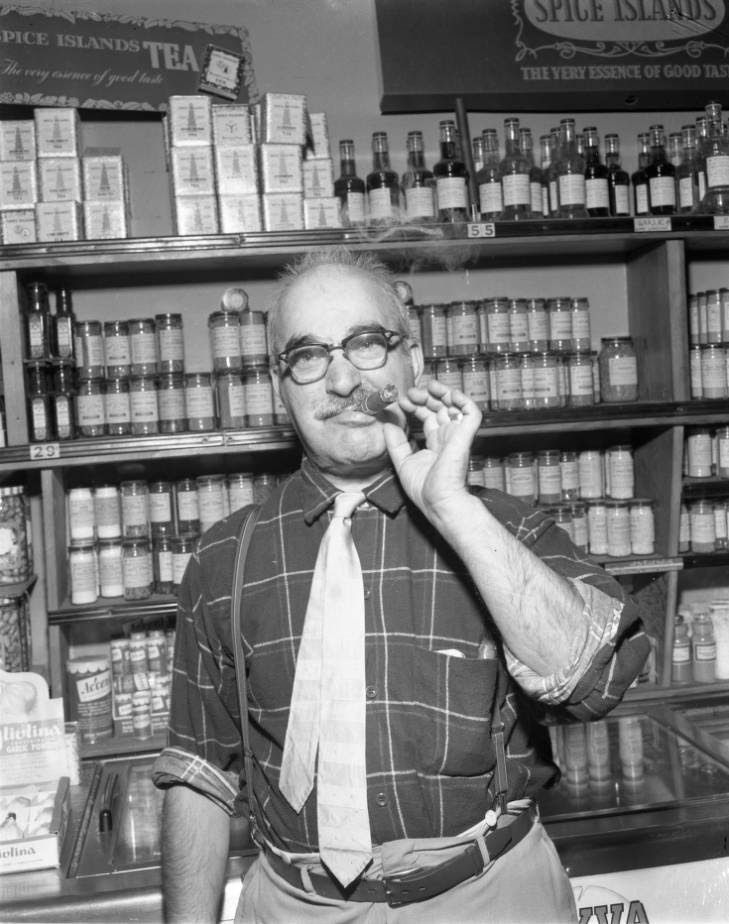 "Most memories people share with me from that era included his welcoming personality to anyone willing to enter Groucho's Deli." Recalls Bruce.   "He was admired by everyone in Columbia."
 The charitable efforts of Groucho earned him the prestigious Kentucky Colonel award. His tradition of helping children charities continues. One of Groucho's current day charities includes Palmetto Place Children and Youth Services. 
"We appreciate the philanthropic heart of Bruce and Groucho's Deli." Shared Jill McHugh, Executive Director Palmetto Place Children and Youth Services."  Groucho's has supported our program by providing over 40 box lunches to us each week for the past 10 years."
Ivan 'Pop' Miller
Ivan "Pop" Miller partnered with his dad (Groucho) in the 1960's. From an early age he was taught that quality was the most important ingredient in a sandwich.
 "Pop was a sandwich/menu innovator." Says Bruce "He invented Groucho's Trademark Dipper Style Subs as the Apollo Missions to the Moon were unfolding. He knew a Groucho's Dipper looked like the Apollo Space Capsule about to splash down back on Earth (that is how the name came about)."
Ivan was a master at his father's (The Miller families) sacred recipes. He authored the names and descriptions of each menu item, which are still used today. The Groucho's menu is registered with the Library of Congress as a literary work. He loved telling stories to customers and staff. He always had great stories about his tenure at Groucho's, the history of 5 Points, and growing up in Columbia. Ivan was a founding member of the SC Silver Haired Legislature. The Silver Haired Legislature was created by the General Assembly in 1999 to "identify issues, concerns, and possible solutions for problems affecting the aging population in South Carolina".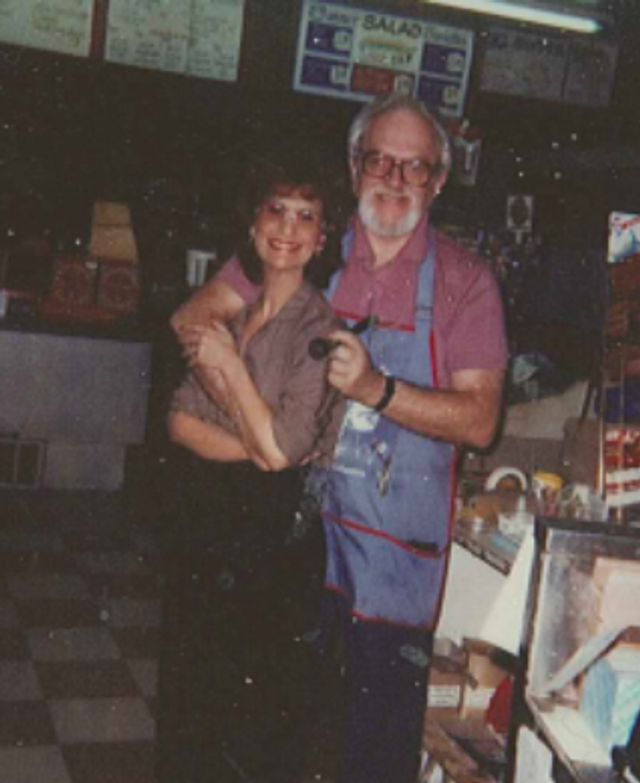 After Groucho passed away, Ivan's wife, Faye Miller worked with him in family business tradition. (See One of Groucho's secrets to success: Faye Goldberg Miller)
Customers have fond memories of her working the lunch rush as a cashier while her children were in school. 

Groucho's employees reminisce of them hugging and dancing together right before unlocking the doors for business.