My Wife's Salad Bowl
---
In case you're wondering how this Groucho's Famous menu item earned its name . . .
In Columbia SC (1969) it was rare to find a Salad Entrée (for lunch or dinner). Most restaurants (Including Groucho's Deli) had side salads on the menu, but few offered a salad as a full meal. Ivan Miller's trademark menu items popularity (STP & Apollo Dipper with 45 Sauce) already made a huge innovative impact on the City of Columbia. The Bar was set high for any new sub/sandwich type menu items.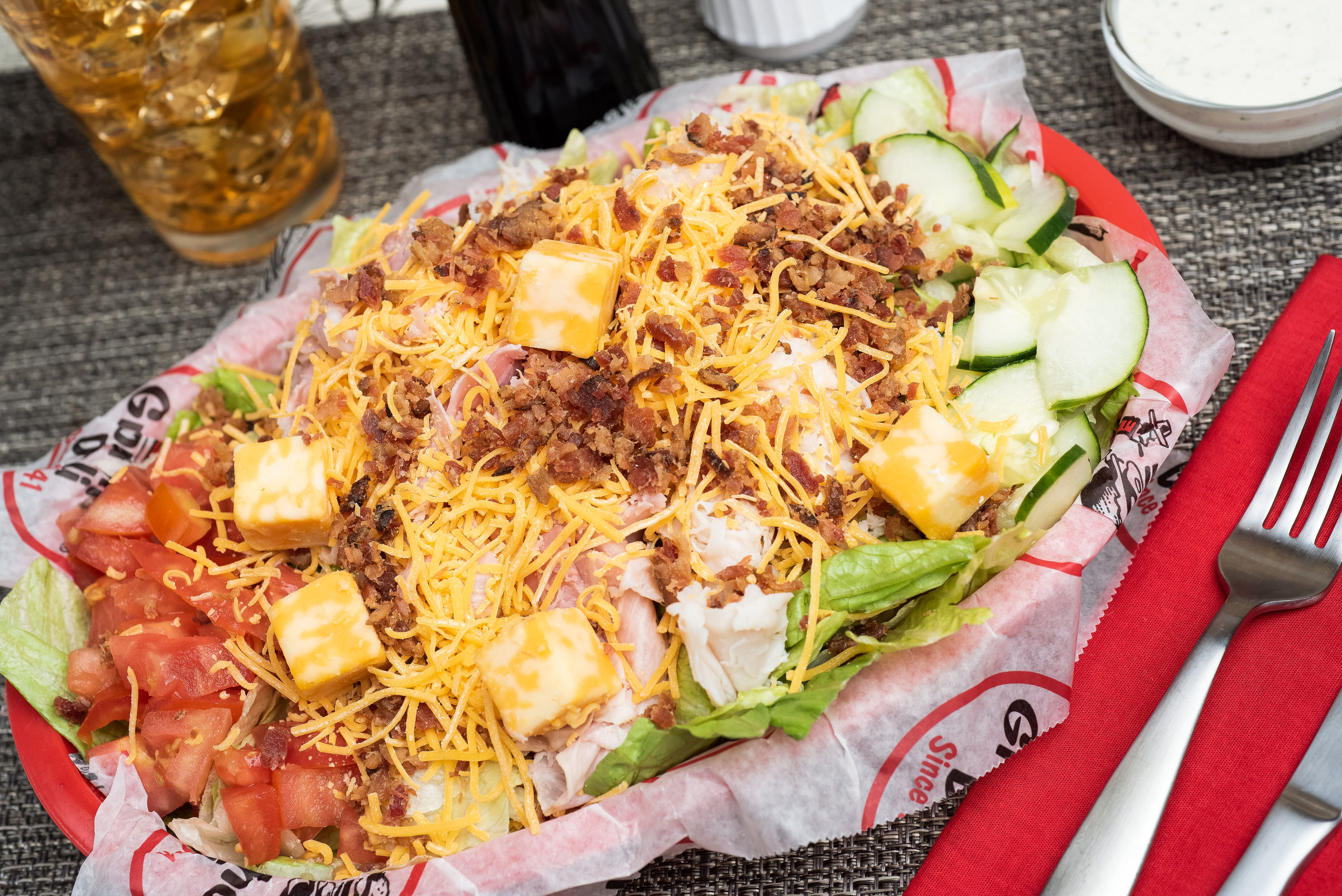 In the Summer of 1969, Ivan watched his pregnant Wife put two side salads (lettuce, tomato, cucumber) in a fat paper bowl. She added Groucho's sliced turkey and cubed cheeses, and poured a little 45 Sauce on top. This became his wife's salad (to bring home after work). Soon, Pop came up with the idea to use the same bowl, double the amount of salad mix, putting turkey and ham directly on the lettuce, pouring lots of 45 Sauce on top, and then topping the 45 Sauce with bacon bits and cubed cheese. It looked like an erupting Volcano. Pop served it with a plate under the bowl. This left just enough room to place slices pumpernickel or rye, while catching the flowing 45 Sauce and toppings. Pop named it the "My Wife's Salad Bowl", and it was Columbia's first entrée sized lunch salad. Eventually, the bowl became a plate, the dressing became a side, and Captain's Wafers replaced the bread. However, bread slices are still offered on Groucho's menu.