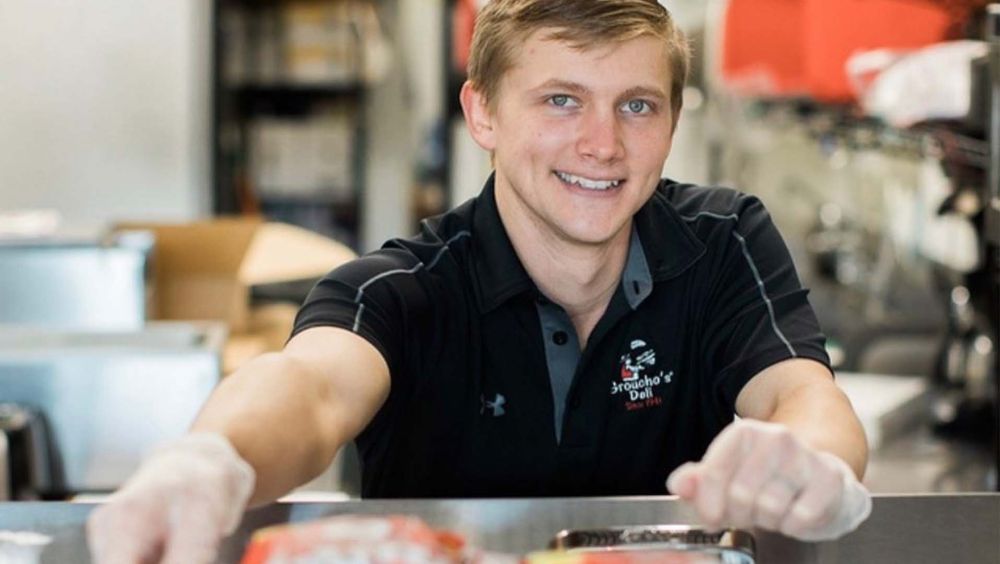 Want to JOIN Our Team?
Groucho's Deli* is looking for friendly, responsible, hardworking, and conscientious individuals to be an essential part of every meal we serve and each guest's experience at our franchised restaurants. We pride ourselves on our fresh, high-quality food, friendly and responsive service, and clean and efficient kitchens. At Groucho's Deli, we know we can only maintain our high standards through great people who share our values and desire to do the very best job possible for our guests every day. If you want to be part of a Fast, Fresh, & Original team, please complete the form below to submit a pre-application to your Local Neighborhood Groucho's Deli.
Groucho's Deli Pre-Application Form
If you are interested in working at a Groucho's Deli location, please fill out this pre-application form below or stop by any location in person. It is recommended that interested applicants fill this online pre-application and call the location where they'd most like to work directly to schedule an interview.