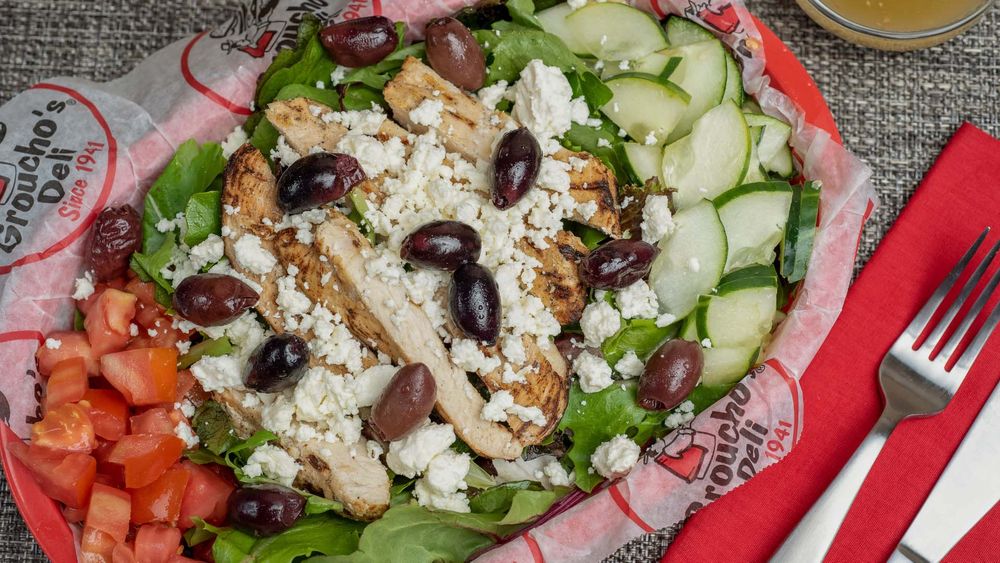 Groucho's Deli Food Ethos
In keeping with our founder Harold "Groucho" Miller's philosophy that "quality is the most important ingredient in a sandwich," Groucho's Deli is committed to only using fresh/ never frozen all muscle proteins (no restructured meat products) that do not contain any soy, soy byproducts, or fillers. Groucho's Deli does not use "precut" deli meats. We cut our meats and cheeses daily to ensure maximum flavor and freshness. All of our core proteins are cooked to Groucho's Deli's exact specifications.
The Groucho's Deli Difference: Here at Groucho's Deli, we spend a great deal of time cultivating manufacturing/ distribution relationships with vendors all over the country that share our core values; quality, consistency, pride in their legacy. Many of them are also multigenerational family-run businesses.